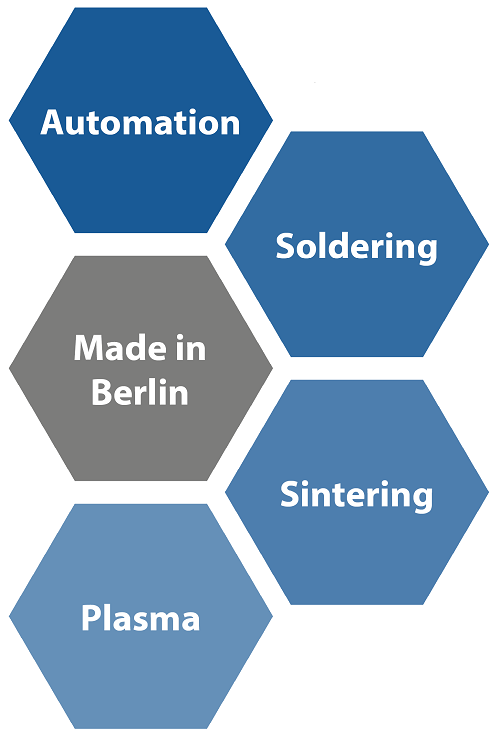 Technology / Applications
As an equipment manufacturer for the semiconductor industry, budatec GmbH has established itself as one of the world's leading manufacturers in the fields of vacuum soldering and sintering of semiconductors. Learn more about the technologies that are implemented with the help of our systems.
An application center is available for the production of sample assemblies and also small or pre-series.