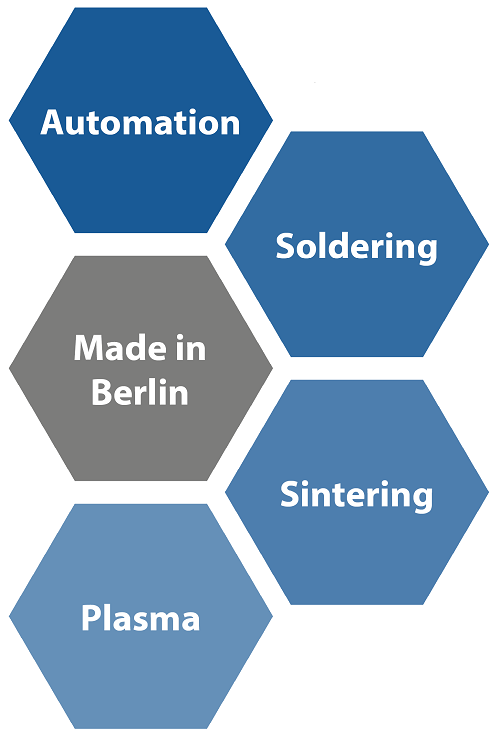 The responsible body within the meaning of the data protection laws, in particular the EU General Data Protection Regulation (DSGVO), is the

   budatec GmbH
   Melli-Beese-Straße 28
   12487 Berlin
   Germany
   Tel. +49 30 63224070
   info@budatec.de
You can reach our data protection officer at the following e-mail address
   datenschutz@budatec.de
We reserve the right to adapt the data protection declaration in order to comply with the current legal requirements or to implement changes to our offer
You can exercise the following rights at any time using the contact details provided for our data protection officer
Information about your data stored by us and its processing
Correction of incorrect personal data
Objection to the processing of your data by us
Restriction of data processing, if we are not yet allowed to delete your data due to legal obligations
Deletion of your data stored by us
Data portability, provided that you have consented to the data processing or have concluded a contract with us.
In addition, you can submit a complaint to a data protection supervisory authority at any time.
Information regarding your Data
We use state-of-the-art technical security measures to ensure that your data is protected against access by unauthorized persons.
The processing of your personal data is only for the purposes stated in this privacy policy. A transfer of your personal data to third parties for purposes other than those mentioned will not take place unless
You have given us your express consent
It's required to process your contract
It's required to fulfill a legal obligation
Your personal data will only be stored as long as is necessary to achieve the purposes stated here. After the end of the respective purpose or expiry of legal storage obligations, the corresponding data will be routinely blocked or deleted in accordance with the statutory provisions.
Data processing on our Webpage
1.   When you visit our website, only general information (server log files) that your browser automatically transmits will be collected. This information is technically necessary in order to correctly display the content of web pages requested by you. This data does not allow any conclusions to be drawn about your person.
This information includes, among other things, the following data
IP-address
used webbrowser
used operating system
domain name of you Internet-Service-Provider
timestamp of your requests
The legal basis for this is Article 6 paragraph 1 letter f DSGVO.
budatec GmbH only uses this information to optimize the website and for statistical evaluations. Under no circumstances will the data be passed on to third parties.
2.   Furthermore, this website uses cookies. These are small text files that are stored on your computer by your Internet browser. These files do not cause any damage, but serve to make your visit to the website more user-friendly. You can deactivate the automatic acceptance of cookies under your browser settings. However, we would like to point out that this option may not guarantee a specific presentation of the website
3.   Using Google Maps API. The Google Maps API is used for the geographical visualization of our headquarter. By using Goolge Maps, Google also collects, processes and uses data for the use of the map functions by visitors. This is also subject to the privacy policy of the library operator Google (http://policies.google.com/privacy)